Summer in Finland update 30/08/20
Well summer has already come and gone here in Finland. After an extremely interesting to say the least winter I'm extremely pleased with the summer turnout. I am so happy that in Finland COVID-19 is mostly under control and no longer a huge threat. Although most rotary planned trips were cancelled, I am pleased with all the trips I was able to make with my host family.
So, what have I gotten up to this summer? Well for one thing, who knew such a Northern country could have such warm summers? I was shocked to find Finland reaching 30°C when before coming everyone had told me it would never go above 25°C. Sure it's nothing compared to an Australian summer but when you take into account Finland's northern location and typical summer temp of around 20°C, it really shows the true effects of global warming.
On June 25th my host family and I took a ferry to Tallinn, the capital of Estonia from Helsinki. It is so cool to me that there are other countries so close, as Australia has no land borders and the closest countries are many 100s or even 1000s of kilometres away. I was fortunate enough to be able to stay the night in a hotel, giving us lots of time to explore Tallinn and I have to say, Tallinn's old town is one of the most beautiful cities I have ever been in. In Australia our oldest towns are only a couple of hundred years old so it was really interesting to check out all the old castles and churches.
During the month of July, I was able to see many new parts of Finland I hadn't seen before. We first travelled to Kortesjärvi, Pohjanmaa to stay a week with my host grandparents. They lived on a farm and there I was able to see the gorgeous Finnish countryside. During my time in Kortesjärvi I was interviewed by a local newspaper about my exchange so far, and how it has been affected by COVID-19. I was also able to spend a day in Vaasa, watch a pesäpallo game in Seinäjoki and go to the Svedjehmn archipelago, a beautiful collection of islands only about 40km from Sweden.
Following our stay with them, we travelled up North to Rovaniemi to stay with my host auntie and uncle. In Rovaniemi I was able to go above the Arctic circle and go to Santa's village, and meet the jolly man himself!
I also was able to ride a bike to Rovaniemi centre, it was almost completely empty due to the coronavirus situation which was really interesting to see and experience as I'd imagine that there would normally be a lot of tourists.
Finally, on our way home, we stayed in a summer cottage in a small ski village called Ruka in Kuusamo. In Ruka I was able to see reindeer for the first time in my life. I never knew how common they were in North-eastern Finland, I saw probably 100s of them.
I also made multiple trips to Turku to see Erika, a Rotary exchange student from Finland who went to my rotary district 9570 in Australia and later in summer I was able to catch up with most of the Australia/New Zealand/South Africa 19/20 exchange students in Tampere, including Klaukkala Rotary's own Julia Olenius.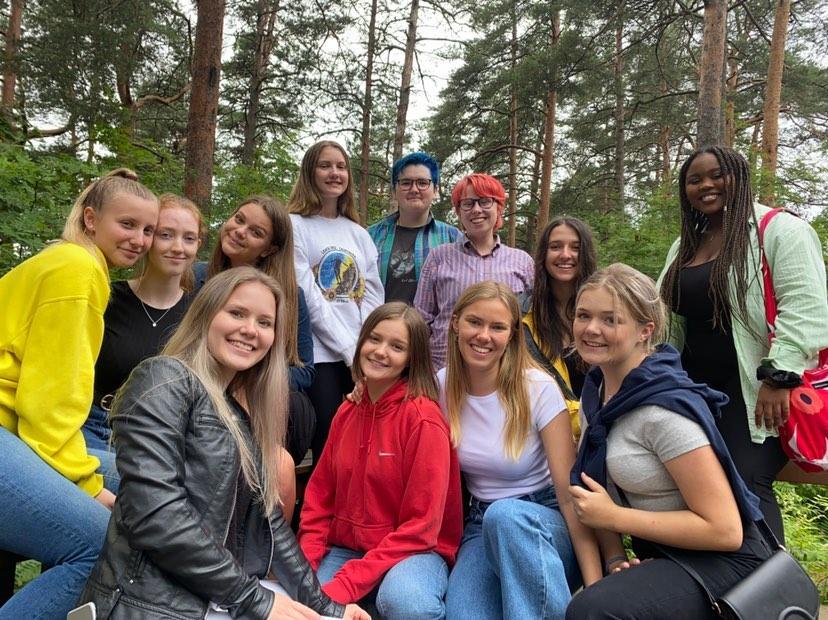 Finland has really made me appreciate summer, something that I have always taken for granted in Australia as being a definite all the time and I know that when I go home, I will be seeing my country through a totally new perspective.
Greetings,
Gemma