Socks for a good cause
Once while waiting for our meeting To start, I was listening To how handicrafting People told about their socks and jersey projects and laughing it's like a Nova handicraft club. I'm not a handicraft person but the thought stayed. Why not? You can do good with handicrafts! I thought what if Tammer Nova rotaryclub knitters could knit for charity. At the same time there was public conversation about ever growing mental health problems amongst young People. I told about my idea To our clubmember Susanna Lohiniemi and she was excited and promised To lead Nova knitters.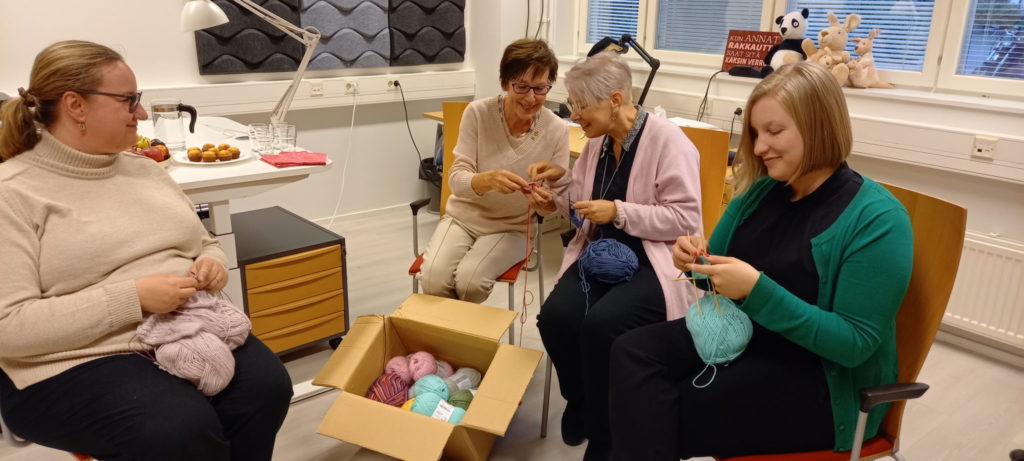 When Tammer Nova season 2021-2022 was opened during our weekly meeting 3.8, Tammer Nova knitters was launched. Everyone can knit socks on their own time and pace during autumn. In December our club is going To voisit TAYS  adolescent psychiatric unit and we are sure To have something To give with us. Young People At the unit receive a message from us: You are important, we want To greet and think about you! There are too many young People Who feel lonely, outside and left alone.
First instructions have been handed To our members. We have a whatsapp group where everyone can share their progress and exchange ideas and ask for advice. Susanna helps also those members Who are not so skilled knitters. On Susannas "advice clinic" Tammer Nova members can learn and get help. During our First clinic meeting the skilled knitters met with the beginners. Tips and ideas were shared with happy faces and tinkling of knitting needles.
People have been inspired by our project as well and some have contacted us willing To knit socks for our project. First To join was Rotaract Tampere!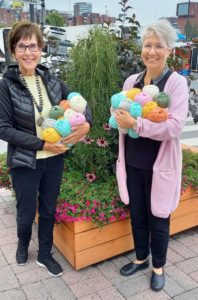 We are happy that Citymarket donated 20 balls of yarn to us. We Will keep you updated on our project on our Facebook Page during autumn
My Mother always said, that you have To keep yor feet warm To stay healthy. I believe, that with this project we feel warm In our hearts as well.
Kaija Reiman-Salminen
presidentti /president
Tammer Nova RK
05056699117
reimansalminen@gmail.com