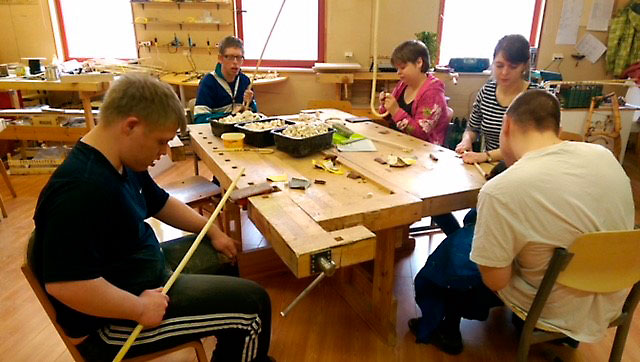 Maarja Village was founded in 2001 in southern Estonia, and it is a community for intellectually disabled adults where 40 young people lead independent lives. The Rotary Club of Tartu Toome in Estonia is one of the founders and developers of this community.
Rotary Club of Tartu Toome's project goal was to develop Maarja Village into a centre of competence for the intellectually disabled and their careers, and to decrease unemployment rates among the intellectually disabled by improving their know-how and the employers' and entrepreneurs' awareness.
The project received 99.000 USD of Global Grant funding, and other participants in addition to Rotary Club of Tartu Toome were the Dutch Rotary Club of Son en Breugel from Eindhoven, The Rotary Foundation, and Districts 1420 and 1550. The project was carried out between October 2016 and May 2018.
The project included the following functions: creating a training program for the Maarja Village tutors; developing training programs for the intellectually disabled, social workers, entrepreneurs, and mentors; improving current practical work training equipment (devices, tools, supplies); and sharing the accrued information with parties who provide similar services.