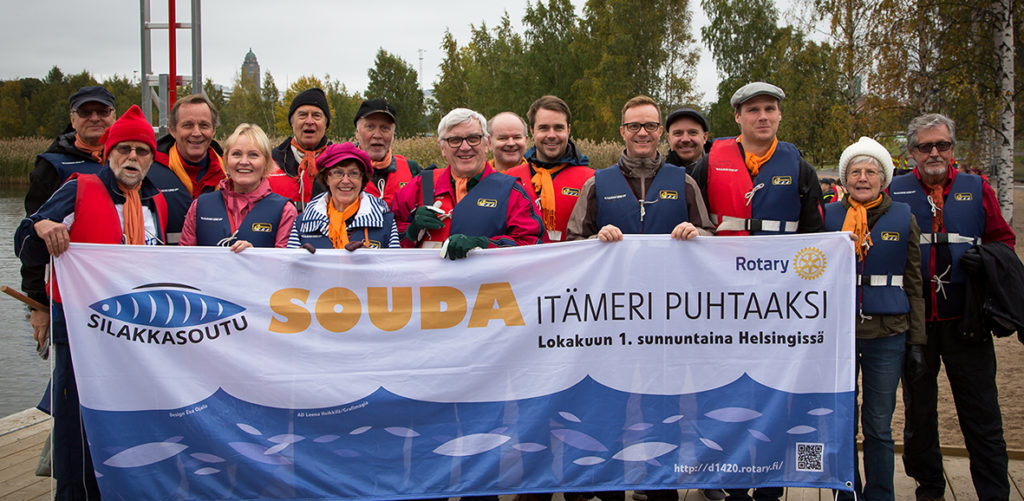 The Baltic Sea is a central domestic project target for the Finnish Rotary. Rowing for Herring is an Event organised by five Rotary clubs in our District and it raises funds to help coastal waters and the Baltic Sea.
The Event has been organised on the first Sunday of October since 2013. The impulse for the rowing event came from the Baltic Sea Challenge that the cities of Helsinki and Turku launched in 2007 after committing to taking voluntary action for the better of coastal waters and the entire Baltic Sea.  To meet this challenge, the idea for the Rowing for Herring event was first put forward by Markku  Juhola  of the Rotary Club of Hausjärvi-Riihimäki. The Rotary Clubs in charge of making arrangements are Finlandia Hall Helsinki, Hausjärvi-Riihimäki, Herttoniemi, Pasila, and Vantaa-Myyrmäki.
With the Funds we raise from this event, we have been able to support the development of continuous water quality monitoring via the water protection associations of Vantaajoki and Helsinki regions. Taking frequent measurements enables identifying the most polluting aspects and times and targeting corrective anti-polluting measures correctly.