RC Mänttä takes part in our district's Rotary Fun Day, a day organized in our district 1390 since 2014.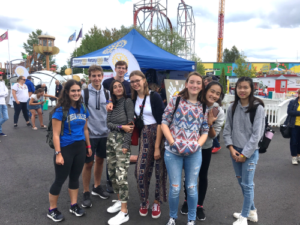 Rotary Fun Day is an event that highlights Rotary's work, tells about the activities of both Rotary and our club.  We tell about Rotary's Youth Exchange Program:  How you can become a Rotary Exchange Student or how you can become a host family. We also tell about our various service projects and sell products, like Rotary Fair Trade Coffee, to fund our service and charity activities.
Do you know, that also non-club members can support our projects in different ways?
Follow us and our website and on our social media channels and come and ask us more.  We are happy to be at your service.
We will announce the events of the coming year and our participation in joint events on our Events page and social media on our Facebook page.