Rotary is an international organisation which is made up of like-minded people – people who want to do good at home and around the world. There are Rotary clubs in almost all countries, also in Finland, in every sub-region, city, town and in almost every municipality.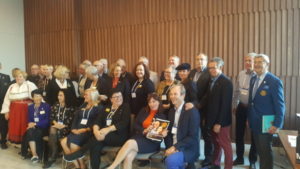 Would you like to join the Rotarians and our activities? This contact form will help you contact with a club.
Kiinnostaako jäsenyys?